Tag Archive for garden
The  Top 5 Ethereal Oils you should plant in your garden this fall!
I just planted the fall garden and it got me to thinking about just how much I use my garden in both cooking but in practical things around the house. It's pretty easy even with our crazy hot weather to keep rosemary, basil, lemons,mint and rose year long. There's countless uses for herbs but I wanted to share a few with you for the autumn months coming ahead!
1. Lavender
Aside form just smelling so wonderful lavender is good for de-stressing yourself or a space in your home. In the oil form in a warm and toasty bath you'll be guaranteed a better nights sleep. It's also an excellent way to treat sunburns, and clean pimples and cuts. I like to take a spray bottle of water and add oil to is and then spritz your bed linens in between changes.
2. Rosemary
Again in my garden… and a real favorite with my family when cut directly and placed in 2 gallons of water to just sip on throughout the day. Of course I am using it for so much in my cooking but it also is interestingly effective as a way to concentrate. Burn some in your homeschool space and watch your children's focus become more directed. Another great way to use is in your bath with epsom salts…this little wonder is great for aching muscles after a day of doing what we do!
3. Lemons
I am partial to lemons because I usually drink my water everyday with a fresh one! Lemons "fix" dry scratchy throats…boost our immune systems and are great for getting a bathroom or a garbage disposal clean and fresh.
4. Mint
Again folks…in my garden! The oils from mint are perfect for making your mojitos most fabulous and their benefits to the stomach and digestion needs to make them a favorite natural go to in your home pharmacy. Feeling nauseated? It helps to boil the leaves and let the air become diffused with it's aroma.
5. Rose
I love that this oil has the ability to really heal, enlightened and protect. Add a little oil in a warmer and it can help calm the fears of mothers giving birth and also the elderly as they are dying. It can be used to alleviate cramps and as a warm bath a few drops is even safe to bathe a baby! It leaves the skin feeling soft and the mind calmed.
Hopefully you can carve out a spot in your yard and if not my sister has had great success with those indoor aero-gardens where you can grow a few herbs that will become very handy when the time arises to tend to a scratchy throat, draw a soothing bath or make a homemade loaf of bread with some of that rosemary just outside your door!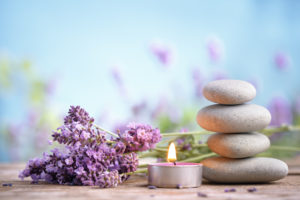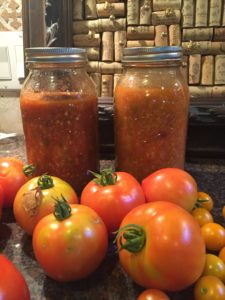 July is possible the laziest month of the entire year and for great reason. It's the only month that none of us has to really do anything…except of course work. Children are out for the summer and unlike June where it's a scramble to finish strong with their classes or August where we are gathering new school supplies and checking to see how many inches they grew over the summer out of their clothes, July seems just really perfect for family time.
July is my favorite time to have family cook outs and invite friends over for an impromptu gathering. It's well known that I love to cook, I always prepare plenty so that when suppertime rolls around I am ready for one of my friends or the children's to drop in and join us! Some of my recipes have become their favorites and they will text me and specifically ask for me to make this or that. Probably the most popular during the summer months are my smoked salmon (where people actually go buy the fish and bring it to me to prepare!), cucumber salad, Dorito casserole, and pulled pork BBQ with slaw.
The garden this year has gone wild…and I mean that literally. Featured on the cover this month, both Fernando and Ron were surprised at just how much "good stuff" I was able to grow beside the pool and amongst the rose bushes! It's a garden that my ancestors, who were farmers would surely roll their eyes about but it serves the purpose… so it can't be that bad! Its LOL
There's every herb you'd ever need and I can not tell you how much better things taste if you'd use fresh herbs. It's like night and day. I also have various peppers, squash,lettuce,beets, carrots,cabbage,spinach,eggplant,cucumbers,corn,blackberries,strawberries,and tomatoes. I have become the expert salsa maker and each week I make a fresh batch for almost every meal. The leftover salsa gets dumped into my bean soup that I make every Sunday.
Quite a few of my friends read my column and when we started talking about this upcoming July edition they asked me to share a recipe… some of which I'd like to keep secret so they still drop by! I think the salsa recipe is so versatile and can be used for everything so here's mine and I'll tell you in advance I measure nothing. I cook like I shoot..from my heart and guts and when I get that "feeling" then I know it's right. I remember Nana cooking and it was exactly the same…a pinch of this and a dollop of that… you'd have to watch her to understand that terminology but that's part of it..isn't it? The making of great things that bring back childhood is mot always measured…it happens organically and from our souls!
Here's you a little salsa that will always treat you right whether on a chip, in a soup or used to brine a turkey overnight!
Auntie A's Famous and Versatile Salsa
6 large tomatoes
6 medium tomatillos
4 Bell peppers GREEN
1 very large purple onion
1 jalapeno pepper
Handful of Cilantro
1/3 cup of minced garlic
Handful of salt and pepper and a pinch of sugar
Avocado oil
Boil all of this until soft. Transfer to blender and puree everything being careful not to use too much of the liquid so your salsa ends up the right consistency. Pour into Mason Jars and place in refrigerator once the jar is cool to touch.
This summer I am going to try for the first time to learn to can things. I remember Nana and Granny doing this but it seems hard…I hope not! I have more tomatoes that I know what I'm going to do with and since I can not imagine starting a salsa company, it seems like the only solution to my problem! Wish me luck!
Have a wonderful month of slowing down…sipping tea and playing with your children and friends!
Take Care of YOU!
~use signature
I hate to throw anything good away… so here's what to do with that extra liquids from your salsa! Go back to the garden and pick a handful of basil and oregano fresh. Add that to the leftover liquid from the salsa and add back to it four more large tomatoes. Add more water and boil again until the newly added veggies and herbs are soft. Once they are soft, take all of that and puree with all the liquids in the pan and now you have homemade Tomato Basil Soup! Topped with fishily grated parmesan cheese and a swirl of fresh heavy cream and there's another meal with zero leftovers from your garden!
Living the Sweet Life: Radishes anyone? "Too much meat and cheese and you'll get the disease!"
It's Sunday afternoon and it's raining. For shooting this is no good but for gardening it's a blessing. The lessons learned from growing a garden are so many. Our children need to understand what foods are good and what foods are shams and it starts with fresh vegetables and fruits. For our family, all four sides (grandparents Evans, Murray, Batten and Horrell) were farmers in Virginia and North Carolina and we still own today, the same lands our ancestors worked.
Last year we planted some tomatoes and squash and several herbs. James Edward would go out almost daily and report back what had grown and if it was ready to eat. He saw slugs borrow holes into those tomatoes and watched squash not bloom because the bees never came to pollenate. Lessons about caring for and feeding were learned.
Recently Brian and I watched a program entitled "Knives over Forks" it's on Netflix and I highly recommend you take a moment and watch it as well. Our interest started with a small clip of the program that was running at our doctor's office. Basically it's about cancer and obesity and the two doctors that are interviewed throughout are both from farming families. It is very important to understand the relationship between health and nutrition. I know you have heard this before but you gotta pay attention and actually act on it. Too much meat and cheese and you're going to get the disease is now my mantra. And folks….ain't nobody reading my column that loves a rare steak and a pile of au gratin potatoes more than me! It's a sad day to leave it all behind but a necessary one to avoid cancer and in my family the big killer…heart disease.
Yes, several of my family members have been known to be standing there one minute and be dropping dead of attacks the next and I for one know that my risks of this being my exit ticket is pretty crystal clear. Knowing that I must consume a plant and whole foods diet and if I must, which right now I still think I do, consume very little meat and dairy isn't pleasant, no not even enticing; however I have to in order to see old age.
This year we went a little crazy. There's tomatoes, squash, lettuce, broccoli, okra, beets, carrots, cucumbers, strawberries, raspberries, onions, radishes, kale, jalapenos, bell peppers and then a full herb garden. It's going to be a lot of work and a lot of lessons learned about how a garden grows. All worth it of course and what a lesson to teach a child! Plant a seed and care for it and in doing so it not only will feed you but others as well. I already see a lesson I can correlate to parenting for this fall when the harvest is done. That lesson will be for my other child, the 16 year old going on thirty that is always too busy to go dig her hands in the dirt with us!
Well, it's back to the hoe…again sorry for my humor; but truly having a garden is something we all should do. By growing our own stuff we know it's not been sprayed with chemical crap and we are more likely to go pick it and eat it if we have tended to it and loved it. I feel more loyal to my lettuce that I have made sure had no bugs and watched daily to eat than that plastic wrapped ball in the grocery. In a few short weeks, James Edward and I  "should have a bunch!" as Granny would say; and if you are so inclined you might drop by. I'll see if I can pick a few fresh veggies for Ya! They won't be getting any fresher than right out of the garden and hmmmm it's so good!
Take Care of YOU!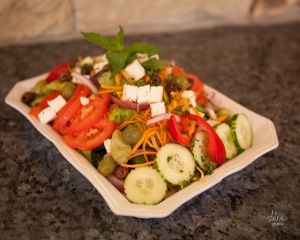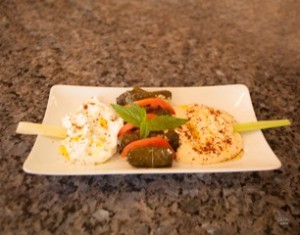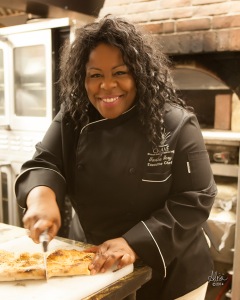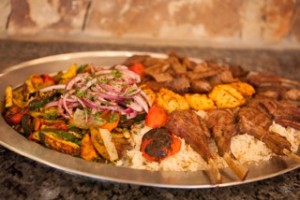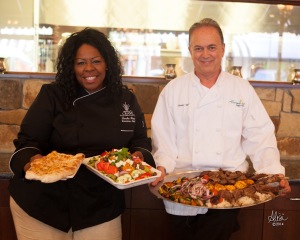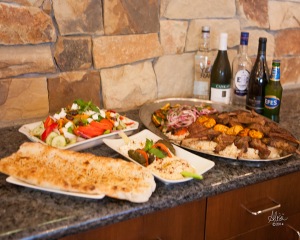 Sustainable farm to table living is vital to a healthy lifestyle. It is not easy to plant seeds and nurture them into tiny plants, let alone harvest the garden and have the know how to prepare something tasty and well worth the wait. Digging in the earth and watching God's magic work to transform a seed to a piece of fruit or vegetable is a lesson that every child deserves to experience.
I have been fortunate enough to have met and friended many people from many walks of life. Foodies are some of my favorite friends because we share so much in common. Food sustains us, makes us feel good and is the perfect backdrop for almost any social occasion. Two of my most favorite foodie friends are Chef Tarsha and Chef Jim. Chef Tarsha is an award winning chef who brings her love for home cooking and teaching children to create an amazing experience of sharing her knowledge about food with others. Chef Jim has an award winning restaurant at his Turquoise Grill has a heart of gold as well; the first time I walked in his place he offered his home in Turkey for me to go write and enjoy the Turkish people! James Edward was in his kitchen cooking side by side with him from that first night we met. There have been many nights since.
Many nights and many stories, cause that's what friends do over food, share stories and their knowledge amongst other things. One afternoon Chef Tarsha and I were having a meal together and talking about children not knowing where their food comes from, heart disease, diabetes and generally living a healthy life. She shared with me that she had been planting a garden in Houston, teaching children where their food comes from and how once harvested to create delicious good for you meals. A lightbulb went off in my mind.
When I was a child Nana would shoo us out of her kitchen, as a result not much was learned about the basics let alone complicated family dishes. That is indeed a sad lost art since she has passed and the opportunity to share how to make something is gone forever. In my own kitchen I cook at least one meal per day and in doing so I have always had at my feet my favorite cat and at my bar a child or two to talk to while doing so. In my house the preparing is as much fun as the consuming!
Chef Tarsha and Chef Jim did not know one another but they were brought together by me and the common interest we all share of teaching children and a love for food. I asked Chef Jim if we could use his kitchen and asked Chef Tarsha is she would come to Sugar Land to create something amazing for our children. They both agreed to come together and do this for me and for your children.
In July, each Tuesday at Turquoise Grill in Sugar Land with Chef Tarsha we are having a ECOTONE cooking experience. The children are going to learn about where our food comes from, how to harvest and prepare something fabulous and healthy.
To register your children email cheftarsha@gmail.com
SEE YOU THERE!
Take Care of YOU!
~Alisa