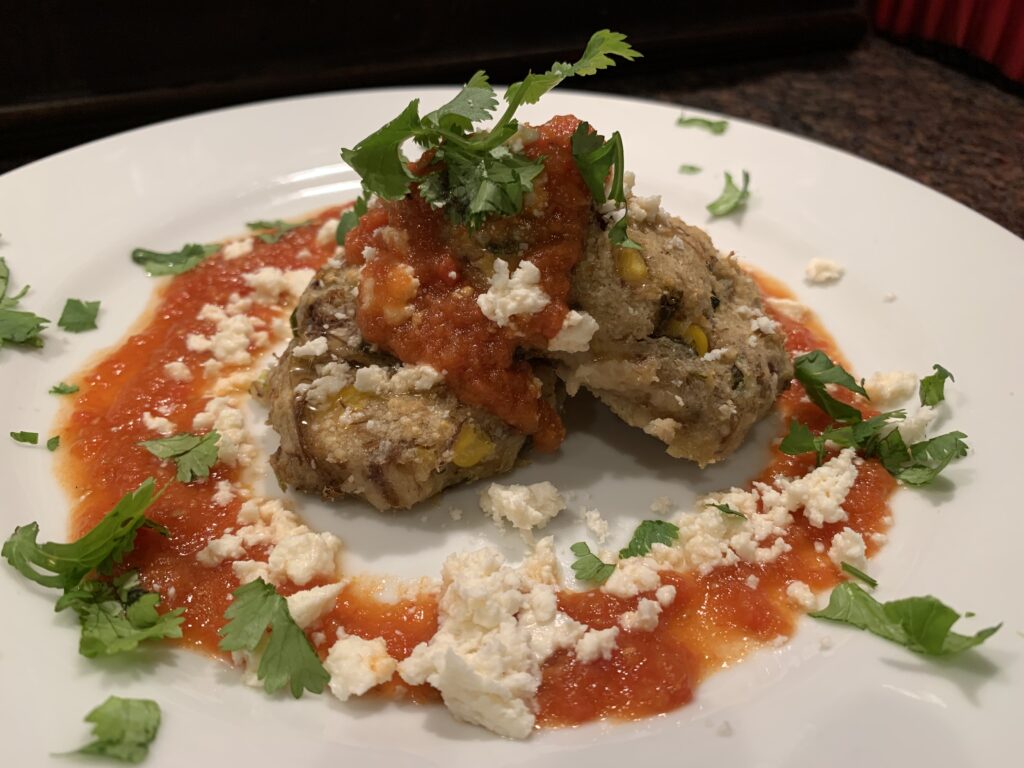 You'll need: 2 cups of shredded leftover roast 2 cups of Manseca1/3 cup of water1/2 cup of Manteca 1/2 cup of fresh cut and chopped cilantro1 container of cream corn ( I like HEB Central Market in the refrigerated section but a shelf stable can would also work fine) 1 red onion finely chopped1 poblano pepper finely chopped2 cups of Cotija CheeseSalsa to accompany once ready to plate and La Vaquita cheese to crumble over the top when plated
Pre heat oven to 375
Mix the Manseca, Manteca and water to form a traditional tamale base Add the beef, peppers, onions, creamed corn, cilantro (reserve some for topping as well) and Cotija cheese kneading until thoroughly mixed
Form into finger like shapes and place onto a greased pan with a cover. Place in oven for 25 minutes and then uncover and let bake for another 15mins until golden. Place a salsa of your choice on the plate, place two-three naked tamales in the center, top them with more salsa, crumbles of the La Vaquita cheese and the rest of the freshly cut cilantro. Freeze the rest for a quick meal or as an appetizer with different dipping sauces!