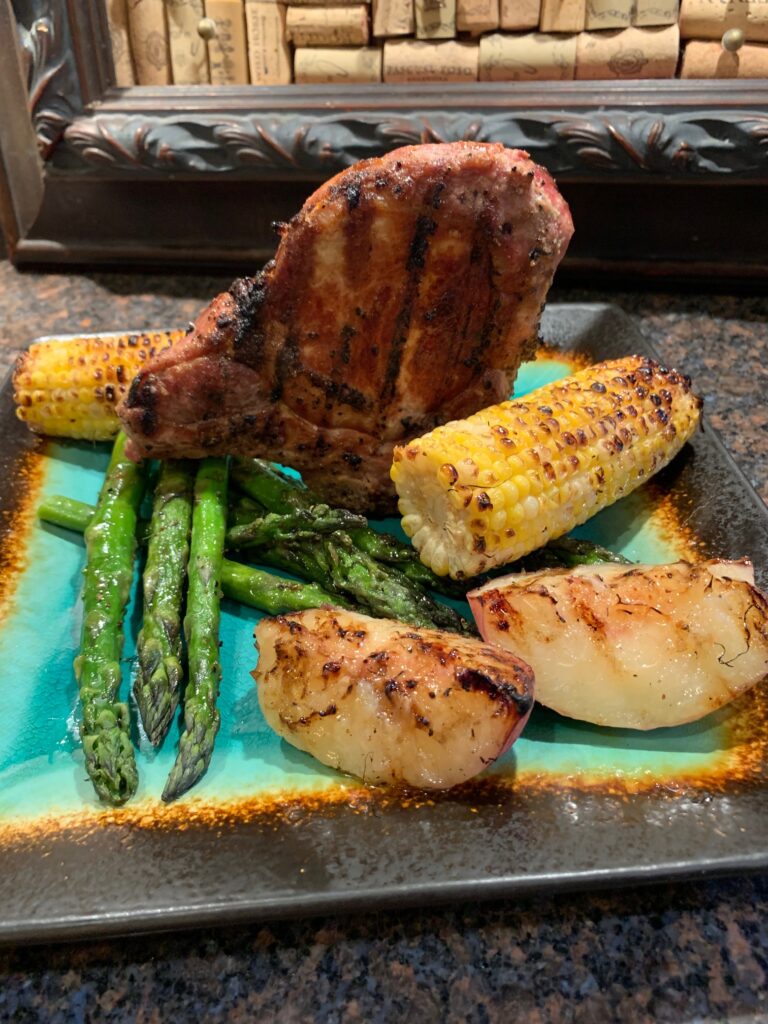 One thing is for sure…I love a mess free meal and grilling allows for a complete meal from start to finish! Here's one of my go to grill meals that my family loves.
 Honey glazed pork chops Fresh corn and asparagus with garlic butter  and perfectly peachy bites
Prepare the chops by bagging them in a honey and squeezed lemon mixture. Add in a teaspoon of salt and pepper and a tablespoon of ground garlic (this can be done up to 24 hours in advance)Pull corn out of husks, clean and place on a large sheet panWrap asparagus in an aluminum pocket with half stick of butter cut into pieces and a tablespoon of garlic powderCut fresh peaches into halves and place on sheet pan with the corn

What to do:
Fire up that Grill! Cook the chops and place the asparagus pocket on grillPlace the corn and peaches directly on the grill and turn until corn is popping done and peaches are marked and still firm but caramelized Enjoy!