It is always nice to find a spot that almost every time you walk through the door you run into a friend. Russo's Italian Grill is such a place as there have been many a Sunday after church or a weekday afternoon that I drop in and not only always find something perfectly prepared and satisfying, but warm and friendly faces to socialize with while dinning. Allyson Huston, owner of our local Russo's New York – Coal-Fired Italian Kitchen located at 10350 Hwy 6, Suite G in Missouri City, TX 77459 offers not only the traditional fares that are designed menus for the franchise by Anthony Russo who is also a family friend,  but she also boasts two head chefs trained both for over 15 years in the industry and one with the very prestigious Le Cordon Bleu certification. They are a small business that also supports our community through various organizations and they shop fresh locally to support other small farm to market business. Together they create off menu specials and dinning experiences that are one of Missouri City's little secrets. Here I am featuring her Chicken Milanese which is a breaded chicken breast that is  pan-seared with capers, fresh Roma tomatoes, Gorgonzola cheese, drizzled with her white wine lemon garlic sauce  and finished on a bed of fresh arugula.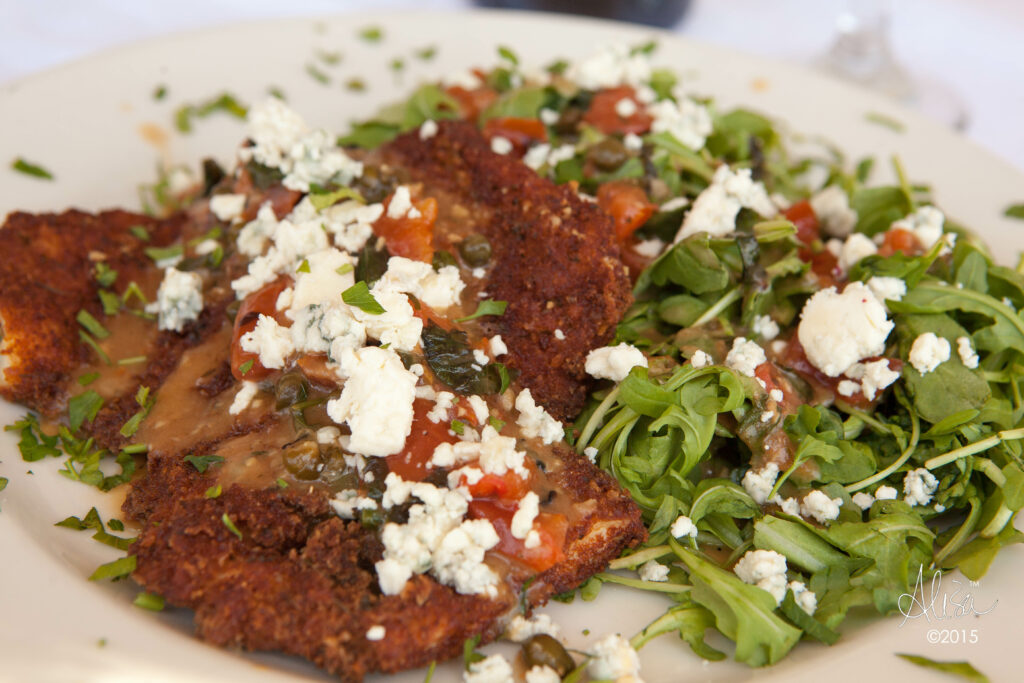 The Harlem Beet Salad with sautéed shrimp-coal fired beets, Gorgonzola cheese, romaine lettuce, cucumbers, kalamata olives, fresh Roma tomatoes, pistachios, drizzled with pomegranate vinaigrette dressing is one of Brian's favorites! The salad is a complete meal and for those of you who have people in your lives that are reluctant to eat "green" this one is something to try!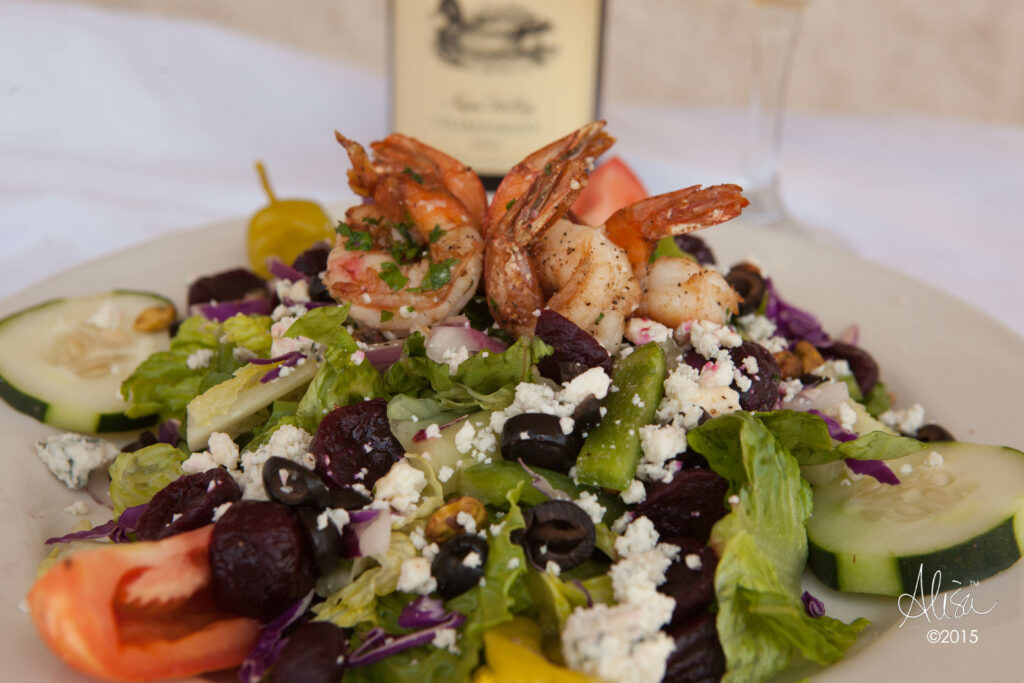 Allyson's Spaghetti di Mare consists of fresh shrimp, clams, mussels, calamari, swirled together in a spicy Pinot Grigio marinara sauce on a bed of spaghetti. If you are a seafood lover like me then this is the dish for you!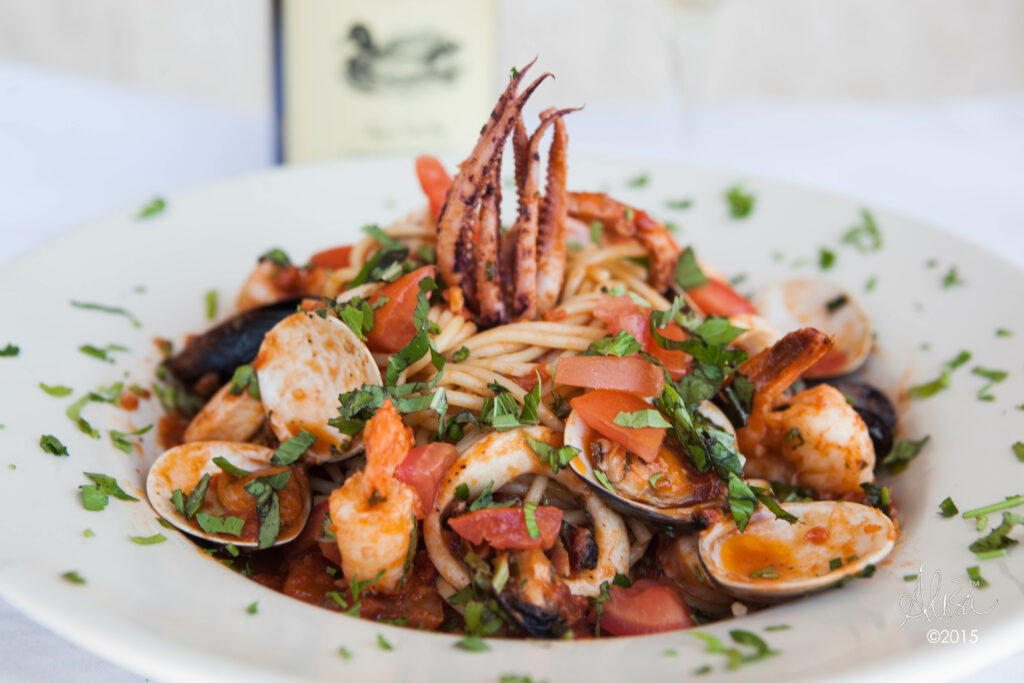 My favorite however is her Spinach and Artichoke Napoletana Pizza topped with Spicy Italian Sausage-fresh spinach, artichoke hearts, crumbled Italian sausage, mozzarella cheese, roasted garlic in a creamy Alfredo sauce. I ask for her to add extra fennel seeds cause that's the way I like it!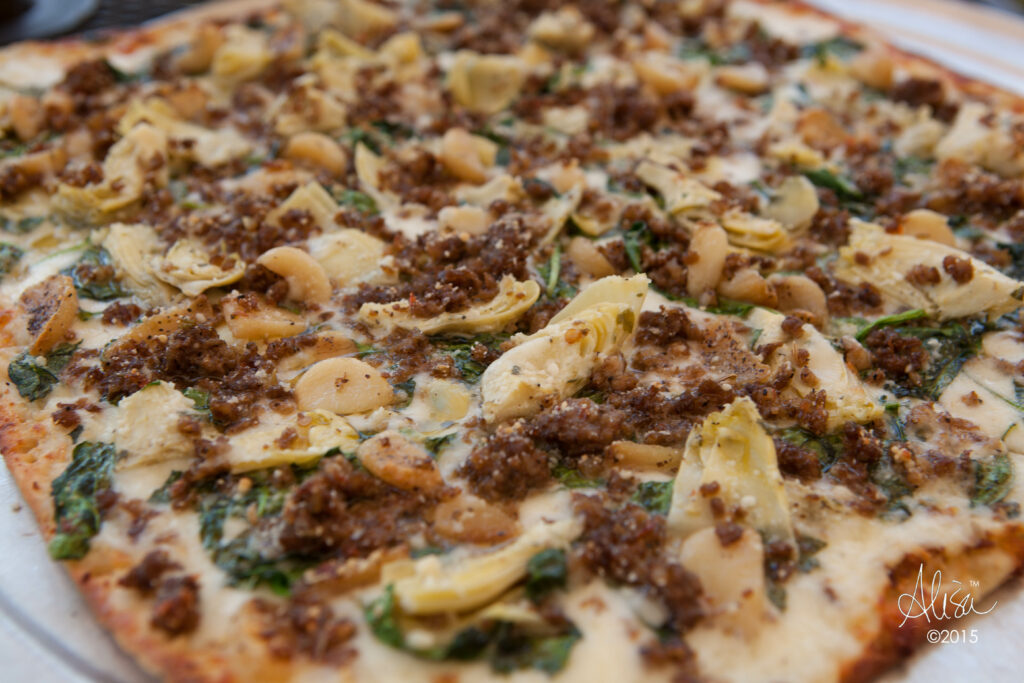 There are always lots of wonderful sweets to choose from and when it comes to Italian desserts it's hard not to want to try them all! James Edward loves her Chocolate Bombs and Cannoli's, Victoria Ann loves her Cheesecake and Tiramisu, Brian loves the featured cake. The Chocolate Truffle Cake. It is a real showstopper with multiple layers of dark chocolate cake sandwiched with chocolate truffle icing.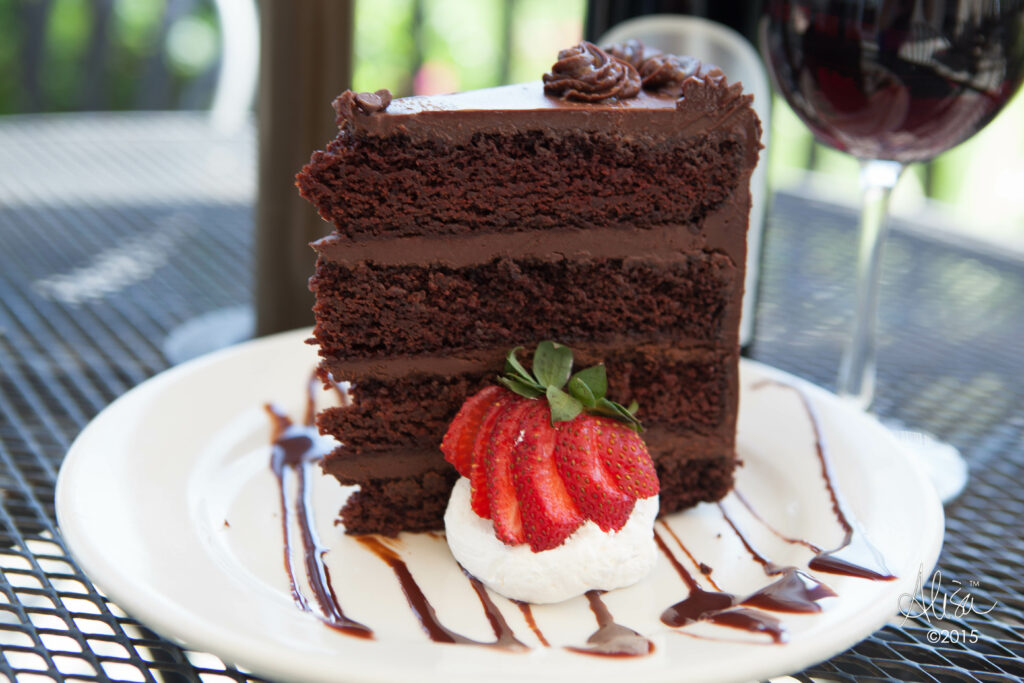 Amongst the beautifully appointed menu at her place, I asked her what sets the restaurant apart form all of the other choices. Allyson said "our signature Russo's formula — the freshest, premium ingredients, our time-tested traditional family recipes, the sense of Old World charm and hospitality – but here in a more convivial setting and with a gourmet edge. An extensive wine list and a selection of craft beers complete the dining experience, lending it more of an at-home feel. Our Coal-Fired restaurant offers home-style specialties, cooked specifically for you, not packaged or pre-fab. We make every effort to recreate this ristorante feeling of Italian cooking in its natural environment, with time-tested recipes, garden-fresh vegetables, pasta that isn't dried, cheeses that aren't processed."  When I asked her what she loved the most about being a restaurateur she said what I could already see every time I walk through her door." My guests, she said with a pause; the families that dine with us on a regular basis that we know by name.  Watching our guests sit down with their family and friends enjoying the food we have prepared, that is what we are here for." I told ya'll being there is just like being at home! 
Bon Apetit!