If you are a meat lover, then the perfect spot for you is Tradicao Brazilian Steakhouse. Opened in 2009 and located at 12000 SW Freeway, this restaurant offers a bountiful salad bar and meat service as you might have guessed it, Brazilian style. The restaurant is both owned and operated by Melissa Abrantes family, and she is a Sugar Land native. Her father, originally from Brazil was inspired to create a restaurant in the style of his origin.
Each of the meats are custom aged and hand cut and marinated and that gives the taste so unique to a Brazilian experience. The Executive chef, Vanderlei Bernardi is originally from Brazil as well and he brings his knowledge of 10 years cooking there combined with his own flair for flavors to the tables of their patrons. He is passionate about using traditional methods of cooking and also very little if any sauces. Many meats are just sprinkled with sea salt, the most traditional of methods.
There are many meats available however here's a line up of what your tastebuds can expect while visiting. Argentinian Pork Sausage,Chicken legs marinated in beer, cognac and spices,Pork Ribs marinated in white wine and lemon pepper and slightly crispy on the exterior, Parmesan Pork extra lean tenderloin marinated in white wine, spices and crusted with parmesan cheese,Chicken wrapped with bacon spiced and wrapped with center cut bacon,Filet Mignon wrapped with Bacon spiced and wrapped with center cut bacon,Bottom Sirloin, Baby Beef Angus certified prime top sirloin with sea salt and garlic,Filet Mignon house secret marinade, New Zealand lamb marinated with our secret fresh mint glaze,Wild catch Gulf shrimp marinated in our house secret recipe, Picanha our house specialty, Angus top sirloin Beef Ribs,Salmon and Scallops wrapped in Bacon! WHEW!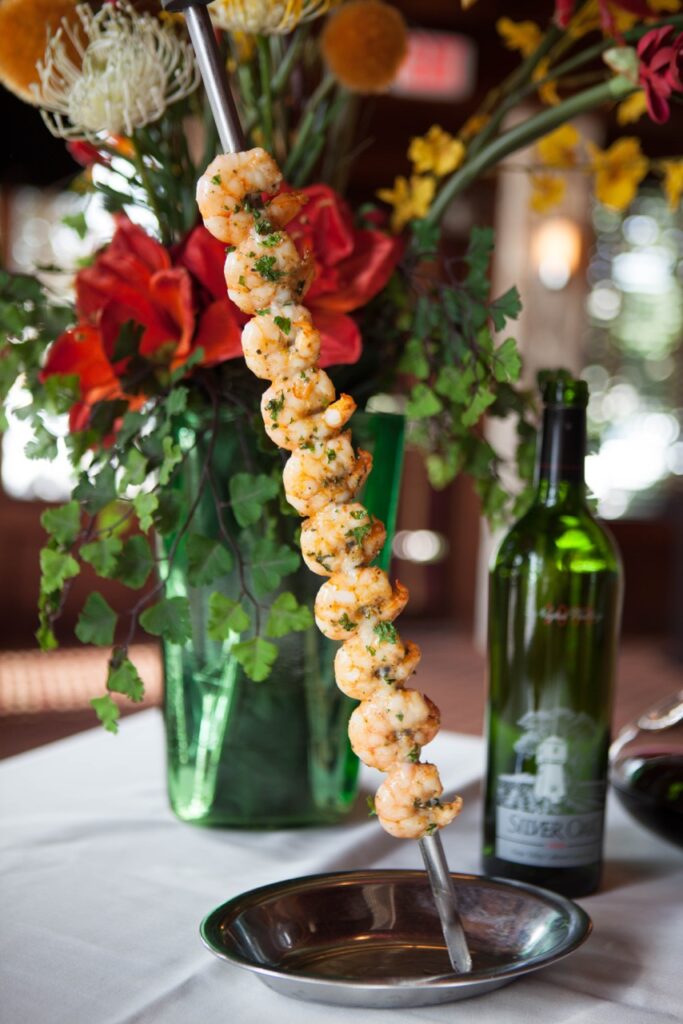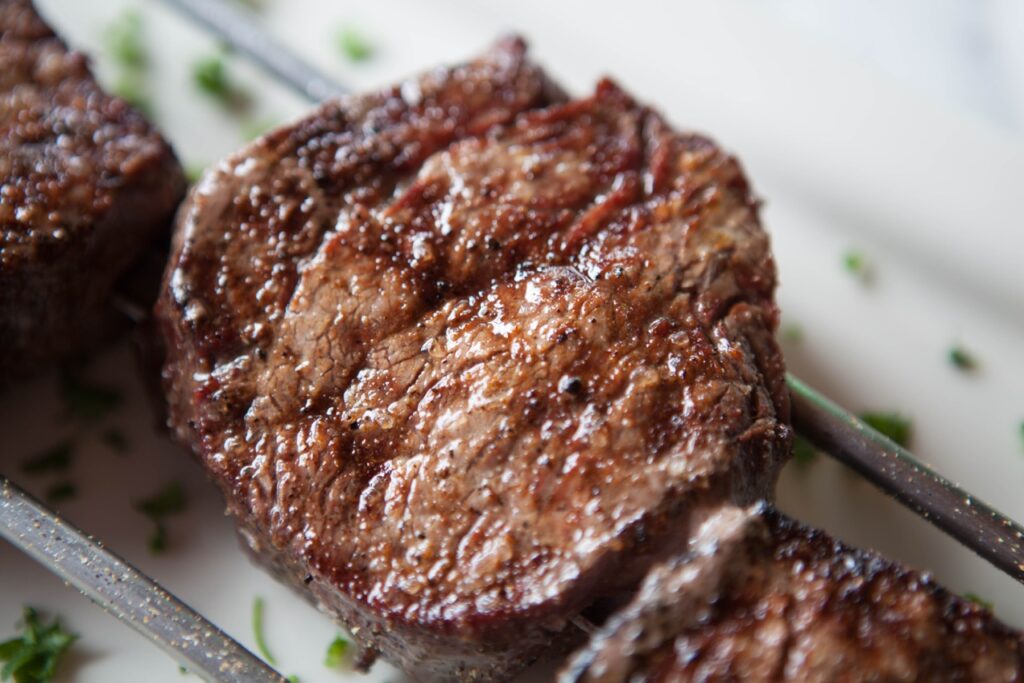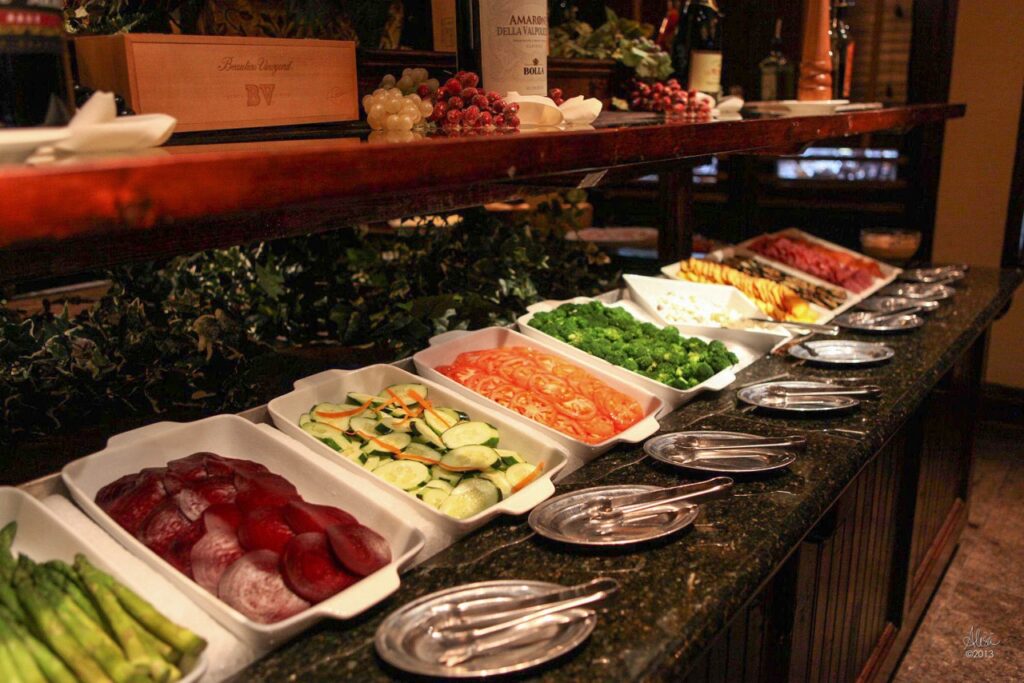 Like so many of the restaurants I feature we are friends and support each others endeavors. The restaurant holds my exhibition of "Doors to Heaven" shot in Paris, France in 2007. Each unique door is actually the entrance to a praying altar for individual families in the Champ de Elysee cemetery. After returning home I realized as I was working n them in photoshop the different colors and "hot spots" located in them as I altered the lighting and temperatures. Many will interpret them differently however I have always been delighted by what I have felt is caught and lingering light sources there. Spooky yet comforting if you will. They adorn all over the walls at the restaurant's location and are as reprints available for sale and in notecard packs as well. Contact me should you be interested. In addition to supporting me the restaurants at both locations support 50 plus families and local farmers as well.
One of the best things about visiting is the variety of meats and the unlimited supply of such. Melissa's favorite is the shrimp, James Edward's favorite the salmon…mine is the bottom sirloin and Victoria Ann and Brian loves the filet and chicken wrapped in bacon. Thanks to attention to detail, the unlimited salad bar is always fully stocked with in season fresh vegetables and fruits and when available they also support local small farmers. Melissa also adds lobster bisque and other specialty items throughout the year. It is really a place where everyone can and does find the perfect plate for their appetite and mood.
Bon Apetit!
$$$ 281-277-9292